Lockton Adds executives in Arizona; Island Insurance Names Inouye Vice President
Page Visited: 7
Read Time:
1 Minute, 10 Second
Lockton Cos. added two executives focused on both construction and corporate bond products in Arizona.
Joining Lockton's Scottsdale office is Jim Bracy, senior vice president and client advocate, and Andrea Windish, assistant vice president.
Bracy joins Lockton after seven years with Willis Towers Watson.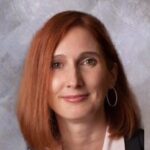 Windish joins Lockton after nine years with Lovitt & Touché.
The Scottsdale location now has 58 people working out of the office. Lockton, is headquartered in Kansas City, Mo.
Island Insurance Companies named Diane Inouye vice president of its commercial insurance division.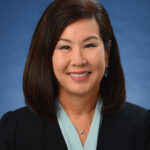 Inouye is currently president of IC International, a wholesale provider of excess and surplus lines insurance, which recently joined the Island Insurance family of companies. Inouye will continue her role as President of IC International in addition to her duties as vice president of the commercial insurance division.
Inouye has over 35 years of experience in the insurance industry. She joined IC International in 2014 as executive vice president and was promoted to president in 2017.
Island Insurance Company is a locally-owned property/casualty insurer, offering a range of insurance solutions including personal auto, homeowners, condo, renters and umbrella insurance, and commercial insurance.
Was this article valuable?
Here are more articles you may enjoy.
The most important insurance news,in your inbox every business day.
Get the insurance industry's trusted newsletter