New Independent London Broker, Ballantyne Brokers Ltd., Opens for Business
Page Visited: 15
Read Time:
2 Minute, 29 Second
Ballantyne Brokers Ltd., an independent London broker, announced it has started business. Founded by veteran London market brokers, Ross Ballantyne and Richard Spragg, the leadership team also includes David Ledger, former Aon Benfield chairman and Aon UK chief operating officer, who will be appointed non-executive chairman.
All appointments are subject to regulatory approval. Ballantyne is owned by its management team with the lead investment from K2 Insurance Services LLC.
Ballantyne will initially focus on program business for small and medium sized enterprises (SMEs), which it will deliver through its cloud-based technology platform, building out a comprehensive reinsurance offering. The business combines efficient and cost-effective digital technology with traditional London market broking to deliver high quality client service.
The team is already in discussion with ambitious individuals and broking teams and expects to announce new talent joining the team in the near future.
"We founded Ballantyne Brokers Ltd. in the belief that excessive market consolidation disenfranchises clients and there is strong demand for a new broker in the market," said Ross Ballantyne.
"As a new broker, we will leverage technology to ensure efficiency whilst delivering an outstanding client-focused offering, where every client is treated as a priority," he added. "I'm delighted that we've realized our ambition, and with support from K2 Insurance Services, we are building out our capabilities and welcome new team members who share our vision."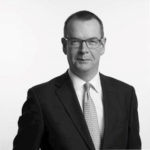 Richard Spragg commented: "Consolidation amongst the big brokers, the hardening market and the impact of COVID are all combining to create client demand for an effective and viable alternative – which is what Ballantyne is. Our commitment to investment in technology, combined with an exceptional team, will ensure we stand out in the marketplace and will be decisive as we drive the expansion of the business and our client base."
In an interview, Ballantyne said the broker will have a heavy focus on all terrorities with SME managing general agency program business, with a heavy focus on the U.S. and Europe.
The broker will operate as an appointed representative of Pioneer Underwriting, which will allow it to access the Lloyd's market.
With 30 years' experience in the London market, Ross Ballantyne began his career at Minet before joining Millers where he spent eight years in the Programmes & Facilities division before moving to RKHarrison. He joined Benfield in 2008 and, most recently, he was CEO of Decus Insurance Brokers for more than six years.
Richard Spragg has over 30 years' experience in the London market. Spragg was on the Non Marine Board of RFIB and was responsible for the establishment and growth of the financial institutions (FI), directors and officers (D&O), professional lines and cyber product lines for RFIB. Previously, he was managing director of Financial Institutions at AJ Gallagher (UK).
Source: Ballantyne Brokers Ltd.
The most important insurance news,in your inbox every business day.
Get the insurance industry's trusted newsletter